Potable Water System 1 – Evaluation
A surprising number of rainwater harvesting systems for potable use are found in mainly rural areas on Vancouver Island and the Gulf Islands.  In this case, an evaluation of the system installed about three years earlier was requested.  As the sole source of water for all uses on the property, this system needs to meet the demand of the users and provide potable quality water at all times.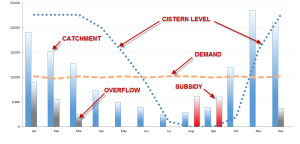 An overview of the system shows that approximately 130,000 litres of rainwater can be harvested annually based on an estimated 80% catchment efficiency, and that the demand will be approximately 86% of that, or 111,000 litres.  However, due to the seasonality of rainfall and limitations of storage, approximately 7% of demand (7,320 litres) will need to be supplied from alternate sources, and approximately 20% (25,460 litres) of the catchment will overflow.
In addition, a number of indications that the system lacks in terms of efficiency and longevity were found.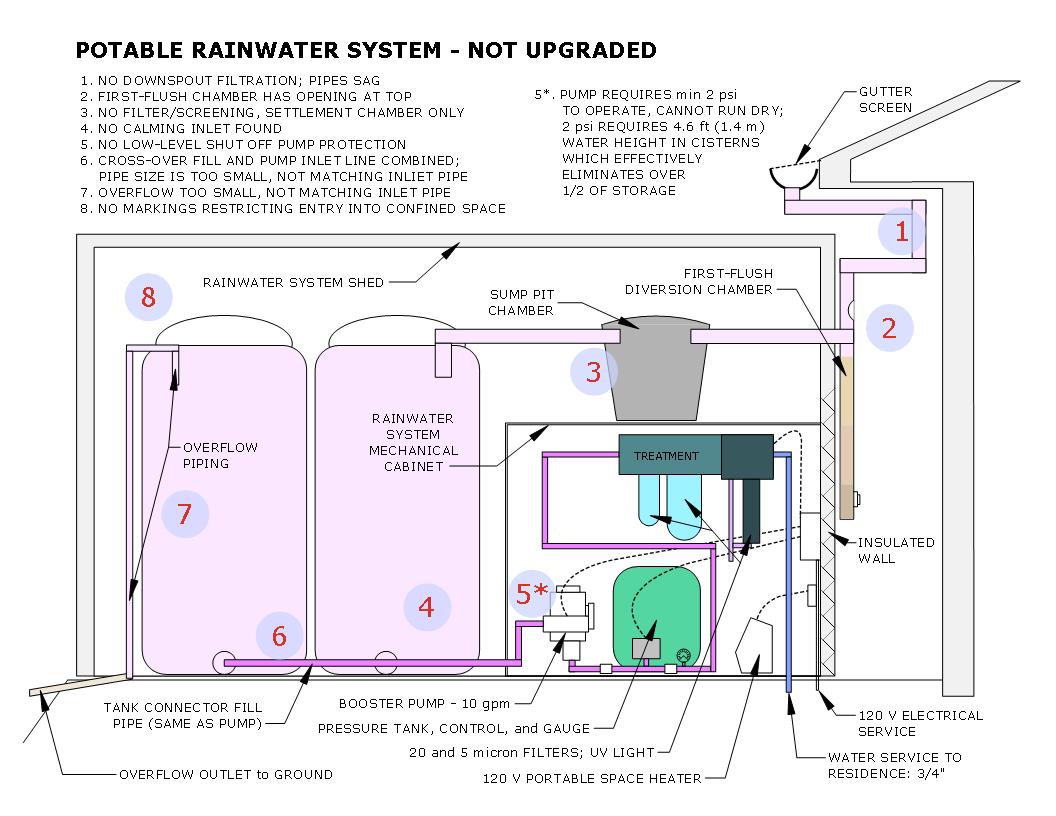 While there are a few other tweaks and upgrades to be discussed, the recommendations on the following page have been made:
FOR ADDITIONAL INFORMATION, OR TO SEE ABOUT AN EVALUATION, CONTACT THE AUTHOR HERE