CanWest Horticulture Show Booth Model Animations
The two booth models were created to illustrate the equipment and setting for a group of businesses to collaborate at this well-attended BC horticulture trade show.  With the landscape industry a major market for suppliers and for education and training, this show will be an important venue to 'get the word out'.
One model shows an island arrangement, four booth spots together; the other model shows three booth spots in-line along an aisle.  The models were prepared to illustrate the idea of the collaboration, while also serving as examples of animations for an online SketchUp class for landscape designers.
Model 1 – four booths, island formation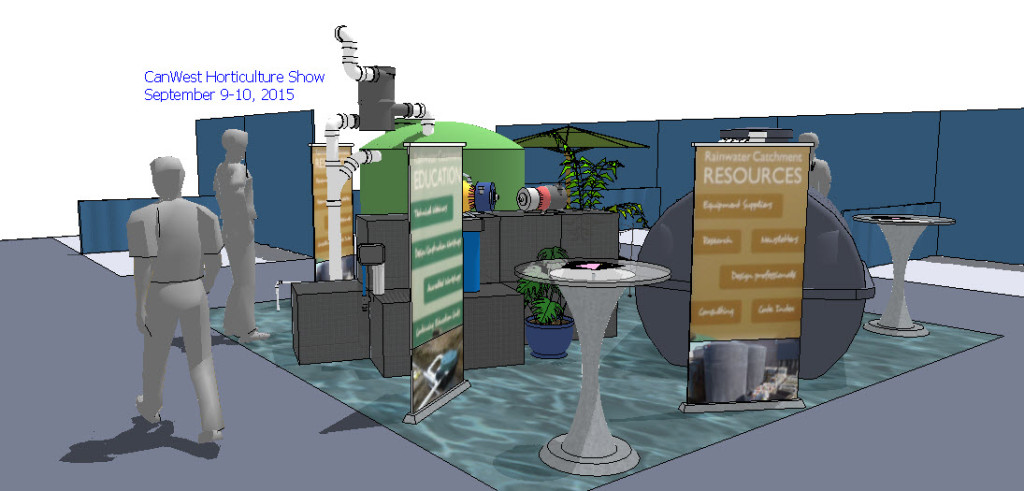 Model 2 – three booths, in-line formation